Babs 6
---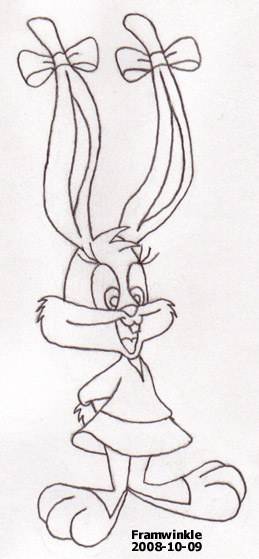 2008-10-09


Another in my line of Babs drawings meant to help me get familiar with how to draw her character. I think I messed up big time on this one, because her head doesn't line up right with her body. I tried not to spend too much time on it, though, because I need to get faster.
---
Back to Framwinkle's Art
This page © Copyright 2008, by Framwinkle.