Princess of the Eenope!
---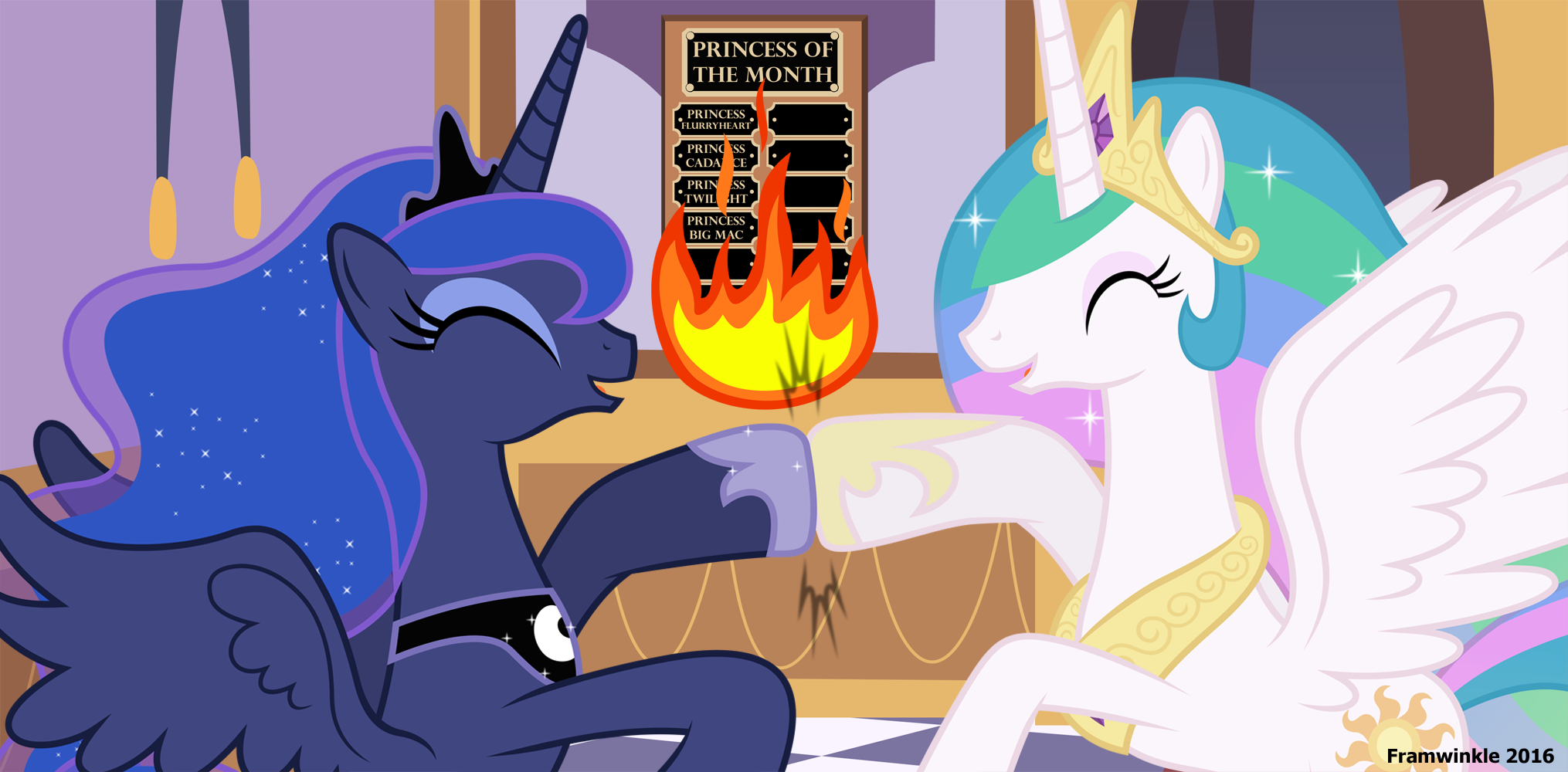 2016-09-10

And thus, a long tradition is ended.

January
Celestia: "I'm okay with that."
Luna: "She is adorable."

February
Celestia: "She always gets that month."
Luna: "Indeed."

March
Celestia: "This again?"
Luna: "It grows tiresome."

April
Celestia: "Oh, for the love of me!"
Luna: "Might I suggest vengeance?"
Celestia: "Quite."

Credits:

Royal Sishoof by 90Sigma

Fire cutie mark by The-Smiling-Pony

The Grand Entryway by sirhcx
---
Back to Framwinkle's Art
This page © Copyright 2016, by Framwinkle.