Warners Escape
---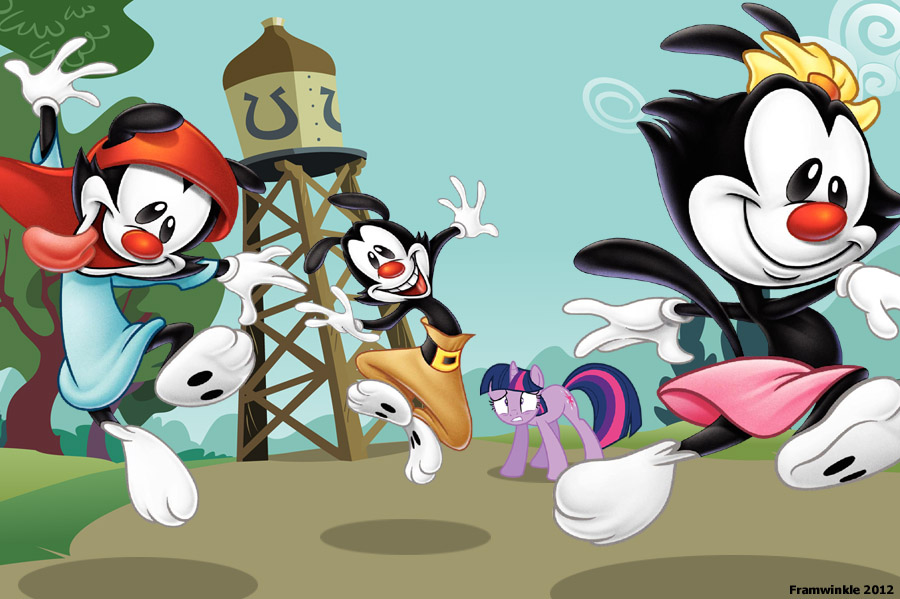 2012-06-03

Somebody did a vector of the Ponyville water tower, and this scene immediately came to mind, so I had to do it. Poor Twilight. Those 3 are worse than parasprites. I'll bet they'd get along great with Pinkie Pie, though.
---
Credits:
Twilight Biting lip by ~birthofthepheonix
http://birthofthepheonix.deviantart.com/art/Twilight-Biting-lip-300687522

Water Tower Area by *CloudshadeZer0
http://cloudshadezer0.deviantart.com/art/Water-Tower-Area-305729439
---
Back to Framwinkle's Art
This page © Copyright 2012, by Framwinkle.