Widget as Babs
---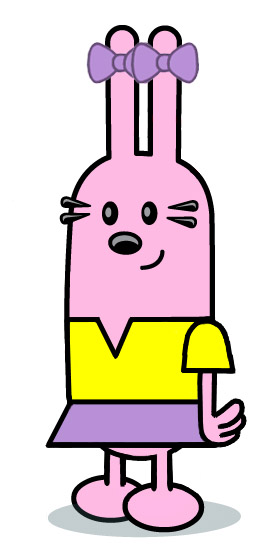 2009-02-27

After Pupspals showed everyone a picture on the Cafe of the Wow! Wow! Wubbzy character, Widget, wearing goggles that made her look like Gadget, I got the idea to dress her up as Babs. After all, they're both pink rabbits. It's not great, and certainly not as good as the production art from the show, but I just can't make my lines as clean as they can with flash animation, at least not without considerable effort, so it will have to do.
---
Back to Framwinkle's Art
This page © Copyright 2008, by Framwinkle.