Rescue Ranger Rarities
---
A promo pic that I've only seen used on the Disney website long ago. I believe that's supposed to be an incarnation of Sewer Al, and the picture features the Rangers in an older state than they appeared as in the show.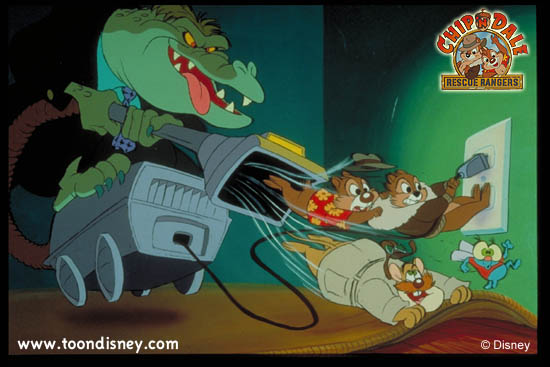 ---
Return To Rescue Ranger Rarities!
This page © Copyright 2007, by Framwinkle.