Babs as Widget
---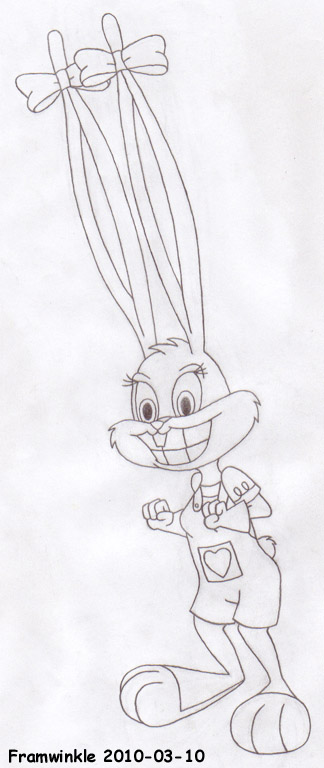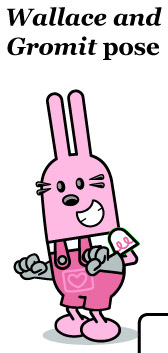 2010-03-10


(Babs visits Wuzzleburg.)
Widget: "Hiya, Babsy! You're just in time to help me test my latest invention! The carrotcake-inator 3000!"
Babs: "Wow! Wow!"

After doing the picture of Widget (from Wow Wow Wubbzy) dressed as Babs, (Link), I just had to do one of Babs dressed as Widget. This one took considerably longer, though, since Babs is much more complicated to draw. In fact, I think this took me about a year to finally get right. I tried to put her in the "Wallace and Gromit" pose from the Widget model sheet, (seen above,) because it looked like the funnest pose to do.
---
Back to Framwinkle's Art
This page © Copyright 2010, by Framwinkle.